Hey brides, instead of reinventing the wheel, we found this awesome article on theknot.com. We hope that you enjoy! Having an epic bachelorette party isn't rocket science. You only need a few basic (and hilarious) items to take it from boring to bail out in ten seconds flat.
1. You Need A Headpiece!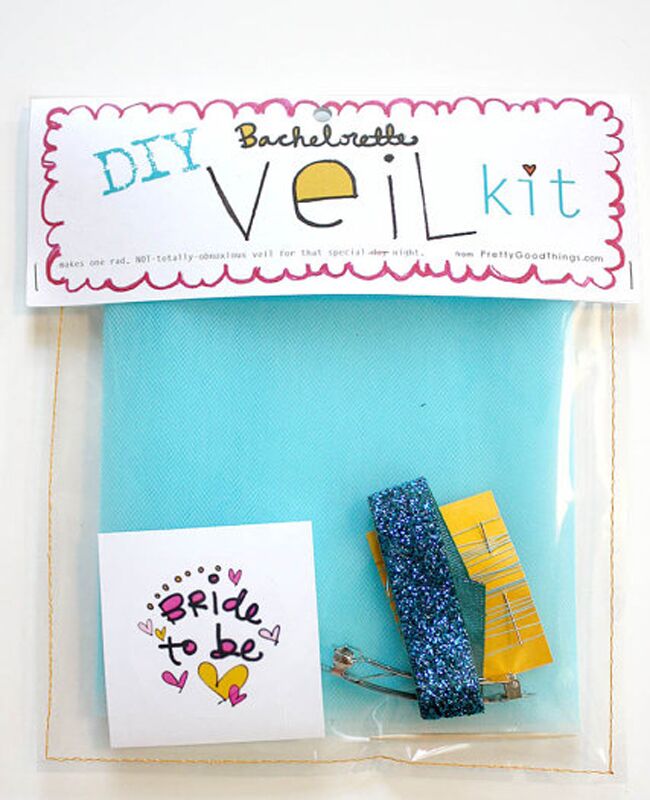 photo by 
PRETTYGOODTHINGS.ETSY.COM
You want everyone you encounter (the limo driver, the mini-mart clerk, bartenders and cute guys at bar) to know what's coming when they see your entourage. Crazy colored wigs, tiaras and witty hats will do the trick in a pinch — but the mini-veil screams, "It's my bachelorette and I'm here to party."
2. A Booze Container (For the Pre-Party)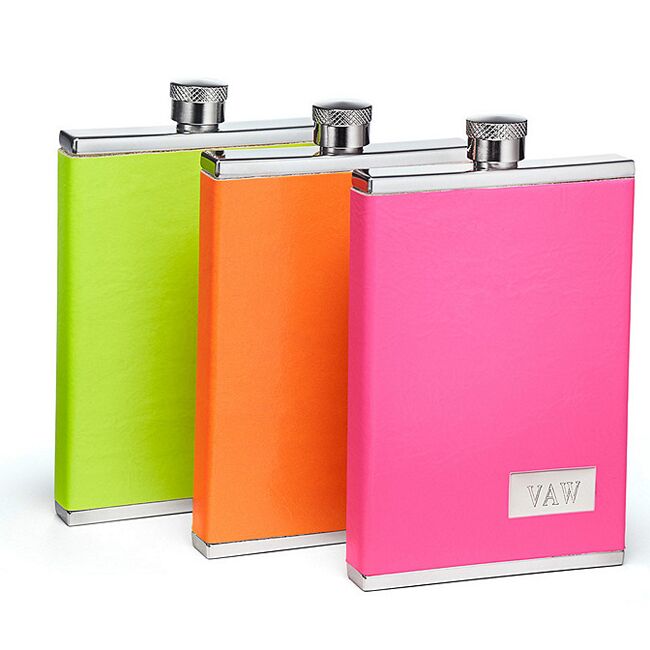 Let's be real, you're probably going to have plenty of booze to get the party going. And while you don't necessarily need a flask to make that happen, these neon flasks are way too cute not to have on hand. Who says debauchery can't be fashion-forward? $43, TheKnotShop.com
3. An Outrageous Accessory Or Two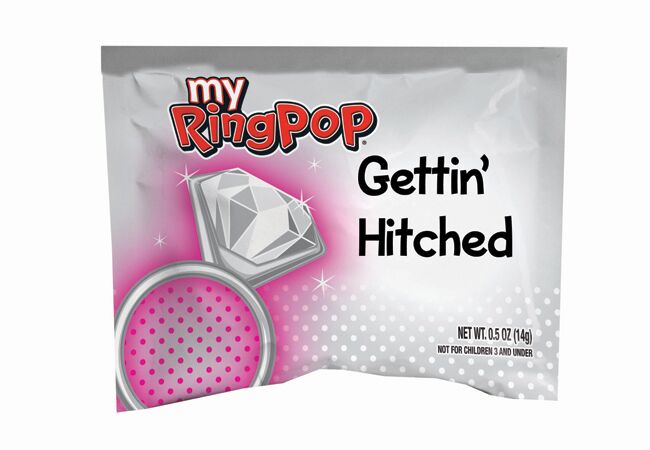 When it comes to getting outfitted for a bachelorette party there is no such thing as over-the-top. Oversized kitchsy rings that light up or even personalized Ring Pops for all the ladies (yep, you read that right — they're new!) are a fun idea.
4. A Hangover Helper Kit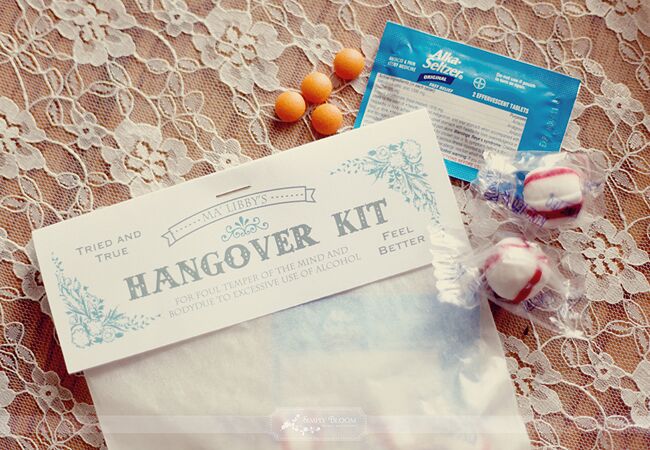 Take care of the morning-after with a little personal hangover helper kits. Must-haves include bottle water, Advil, Alka Seltzer, chapstick, a cooling eye-mask and flip flops or foldable flats (because no one should have to walk home in heels). If you don't have time (or the will) to make your own, you can buy ready-made kits or just have over-the-counter remedies on hand like Aspirin.